About conference
We are glad to invite all the participants from the world to attend "9th World Congress on Biopolymers and Polymer Chemistry 2019" which is going to be held on May 13-14, 2019 at Bangkok , Thailand which contains expeditious keynote presentations, Poster presentations, Oral talks, Workshop and Exhibitions. The vital theme of the conference is "Present Perspective and Future Prospects of Polymer Science".
Biopolymers and polymer chemistry 2019 World congress is an attempt to explore the various ways to utilize natural resources for betterment of the future, promising a better tomorrow for the progeny and a better vision for the springing research. Polymer chemistry and Biopolymers conferences is anticipated to be one of the best scientific conferences in Asia and Australia. The scientific sessions of this International Conference on polymer chemistry and Biopolymers conferences has been designed on vivacious topics such as Biomaterials and Biopolymers, Green Chemicals, Industrial Biotechnology, Micro and Nano blends based on natural polymers.
Biopolymers and  chemistry is an event delivering the concept of bio based world across the globe. In the present world where the use of conventional plastics, the consequences of plastic products use and the waste management of these products when they become waste, is a current and pressing issue. Concerns focus on the potential impact of conventional plastics they cause to the environment.
Target Audience:
Eminent Scientists of biopolymers and Bio plastics
Chemical engineering Research Professors
Junior/Senior research fellows of biomaterials and bioproducts
CEO's of biopolymers companies
Members of different physics associations of Biopolymers and bioplastics
Biopolymers doctorates
About Bangkok!!!!
World Congress on Biopolymers and Polymer Chemistry 2019
Bangkok  is the capital and most populous city of Thailand,  Bangkok is one of the world's top tourist destinations. Of 162 cities worldwide, MasterCard ranked Bangkok as the top destination city by international visitor arrivals in its Global Destination Cities . Euromonitor International ranked Bangkok fourth in its Top City Destinations Ranking for 2016.
Conference Keywords
Biomaterials:
what are biopolymers:
Biopolymer Classification:
Types of Biopolymer:
Difference between Biopolymers and Synthetic Polymers:
Applications of biopolymers:
Disposal and Recycling of Bio plastic Materials:
what is polymer chemistry:
polymer chemistry basics:
Types of polymers:
Polymer Properties:
Biodegradable Polymers
Nano polymer:
Homopolymer:
Elastomers:
3D Printed PLA:
Thermosetting Polymers:
Poly(ethylene):
Poly(propylene):
Poly(methyl methacrylate):
Poly(styrene)
Nylons:
PVC:
Industrial Policy For Plastic Product Manufacturing:
Profitable Plastic Product Manufacturing:
Fundamentals of the Polymers Business:
Bio fibers:
Bio Plastic:
Biopolymers in drug delivery:
Plastics engineering:
Polymer fabrication process:
Polymer Companies:
Polymer traders:
Polymer Associations and society:
Polymer Clay:
Polymer Sales & Distribution:
High Impact Polystyrene:
Polyethylene terephthalate:
Polyethylene Terephthalate Glycol:
Polycarbonate:
Biopolymers journal:
biomaterials engineering:
journal of biomaterials applications:
The chemistry of polymers:

 Recent Advances in Polymer Nanotechnology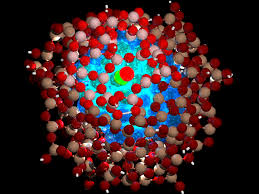 This session presents the Polymer Nanotechnology. and its application in various field. Nanotechnology is one of the most popular areas for current research and development in basically all technical disciplines.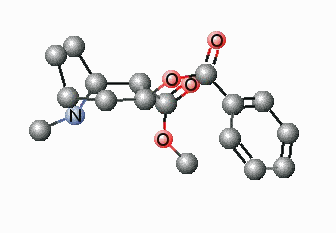 Biomedical and Environmental Applications
To Review the recent application and trends about Biopolymers and its Environmental Applications, this session is designed and focused to discuss advances in technology in all areas from chemical synthesis or biosynthesis to end use environment applications.