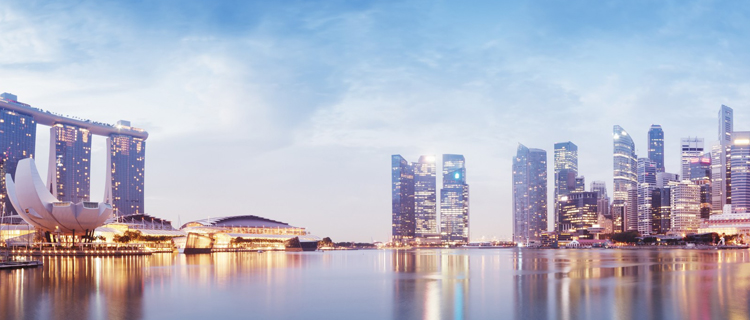 ARSSS – International Conference on Recent Advances in Engineering, Technology and Science (ICRAETS) will be held at Singapore   On 04th Feb 2019
Conference Registration
*ONE Registration Fee includes the following for the Registered authors:
1- Welcome reception
2- Conference ID Card
3- Conference Folder or Bag
4- Participation in the technical program
5- Printed Participation or presentation Certificate
6- Printed Proceedings
7- Coffee breaks on the presentation day
8- Lunch on the presentation day
Once your paper is accepted the registration process begins.  You have to complete the following four steps.
Step 1 – Registration Fee 
It is mandatory for at least one author of an accepted paper to register in order for the paper to be included in the technical program and published in the proceedings. If an author has more than one accepted papers, there will be discount on registration fees of additional papers.
Please see the Fee Structure mentioned below or in the "acceptance letter" your have received
The regular fee will be charged upto 6 pages and after that additional USD 20/INR.500 per additional page will be charged.
Categories
Registration Fees
Academician/Practitioner/Industrialists
USD 400
PhD/Post Doc.
USD 350
Student (M-Tech/ME/Masters)
USD 300
Students (B-tech/BE/Bachelors)
USD 250
Attendees/Listener
(Without paper presentation and publication)
USD 200
Payment must be made in USD or INR only .
The conference organizer will not accept any bank charges associated with the transfer of money.
Use the following LINK for the payment of Registration fees: http://paymentnow.in/   (Using your Debt/Credit Card /Internet Banking)
Note: In case of any difficulties while payment using the above link, please write to us or call us for other modes of payment immediately.
Step 2 – Copyright Transfer
Authors have to fill up and sign registration form (for individual paper), and email that to us in  PDF/JPG/PNG format.
Step 3 – Camera Ready Paper submission
All papers must adhere to TheIIER double column guidelines and must be submitted in .doc or .docx format only. If the author is unable to format their papers as per ARSSS guidelines, then the formatting facility will be provided by us without any extra charges.
Step 4 – Registration
Email the filled registration form (.doc/.docx format) + final paper/poster/abstract (.doc/.docx format) that you would like to publish in the conference proceedings to email id:  info.arsss@gmail.com only.
Registration FAQ.
1. How can I make the payment for my accepted paper?
Ans.-You can choose from our Online or Offline payment mode to complete the payment.
2. What details do I need to send in order to complete my registration process?
Ans.-You need to send your payment Proof (Scan copy of Bank receipt/NEFT Receipt/ Transaction receipt bearing the proof of payment in the account mentioned above in case of offline payment or Order ID in case of online payment) and filled up registration form to the official Mail ID of Conference.
3. How will I know if my registration is complete?
Ans.-Your registration for conference will be complete when you receive an acknowledgement message stating the same from us.
Dos and Don'ts while registering the conference
Do's
1. Send your Original Research paper.
2. Send the paper in .doc Format and take the help of "Sample paper" from the conference website.
3. Read the "Rules and Regulations" of the conference carefully. 
4. Note the last date of paper submission from the conference website and send the paper before the last date of submission. 
5. Note the last date of registration. If your paper gets selected, your registration must be confirmed before the last date of registration.
6. Do visit the official conference website (only) and use the official mail id of the conference for all communication and latest information.(Always refresh the webpage for any update)
7. Do check your registered mail ID and mobile number regularly. Any conference notifications will be communicated through mail and phone only.
8. Do ask for the "Conference Schedule" mail from the conference coordinator after last date of registration only.
 Don'ts
1. Do not book your travel and accommodation before taking the "Conference Schedule" mail from our conference coordinator. Any financial loss for travel cancellation/travel rescheduling due to conference rescheduling will not be provided by the organizer.
2. Do not reach the venue long before the reporting time on the day of the conference.
3. Do not use any adult picture, controversial map or picture while presenting or publishing your paper.
4. Do not consider the payment confirmation mail (From Payment Gateway) as the final confirmation mail.
5. Wait for the "Conference Schedule"e-mail from the conference coordinator after the last date of registration.
ARSSS – International Conference on Recent Advances in Engineering, Technology and Science (ICRAETS) is a prestigious event organized with a motivation to provide an excellent international platform for the academicians, researchers, engineers, industrial participants and budding students around the world to SHARE their research findings with the global experts. ICRAETS 2019 will be held in  Singapore on 4th February, 2019.
The key intention of ICRAETS 2019 is to provide opportunity for the global participants to share their ideas and experience in person with their peers expected to join from different parts on the world. In addition this gathering will help the delegates to establish research or business relations as well as to find international linkage for future collaborations in their career path. We hope that ICRAETS 2019 outcome will lead to significant contributions to the knowledge base in these up-to-date scientific fields in scope. This Conference is sponsored by The ARSSS (Advanced Research Society for Science and Sociology).
Advanced Engineering is like Research and Development (R&D) in motion; some manufacturing organizations have an Advanced Engineering or Advanced Programs division directed towards developing up-and-coming product for the business